love is certainly all around
Thursday, April 27, 2006
Sometimes, it really amazes me how wonderful the digital community is. Take today for example. Didja know that today is Admin Professionals Day? Ok, certainly not in my country but somewhere in the world it is, and that's my point. We decided to celebrate the day, and what better way to do so than by honoring the absolutely wonderful admin team of
RAKScraps
! It was just awesome! Kim (vkimmycat) organized everything, and she got some of the creative team members to design kits so we can have one megakit, and we were all being sneaky about it so that the admin would be surprised. LOL!!! 'Twas so fun, and sweet thank you messages for the admin were just pouring from everywhere! Wow.
Ok, lemme show you the fabulous megakit...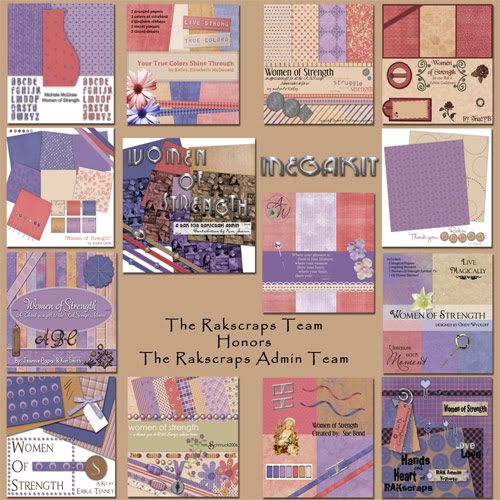 Isn't it super??? And here's my contribution...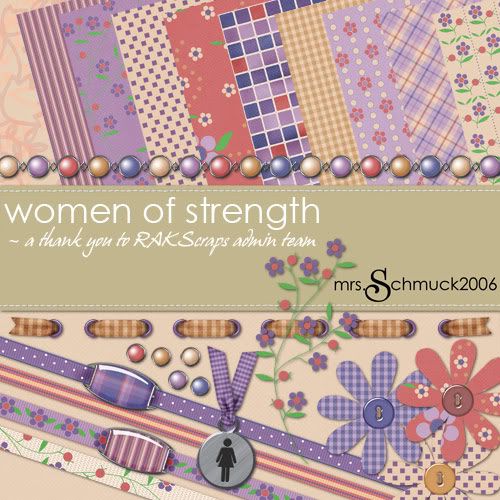 *sigh* I totally love RAKScraps. Lately, there's been not-so-good news on piracy and nasty emails being sent to such sweet people, and so today was a soothing balm to that ouchie. One of the members also made a terribly sweet card, thanking the elements team for the mega kits. Then there was a thread started by one other member thanking the RAKScraps team for such a wonderful site. Love is
certainly
all around over there, and I love it!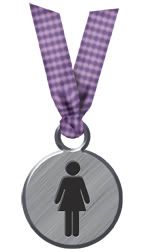 Enough sentimental mush! Lately, I've been quite obsessed with making digital bows and knots. In my past kits, I had to scan in a ribbon I made, but I was so hell-bent on making my own. LOL! I'm quite pleased with how they turned out, and I think it looks real, right? Yeah, it could do with some improvement so I gotta practice some more. hehe! I made this charm with the knotted ribbon from scratch, so quite proud of it, and it's in the megakit for the admin. Oh, by the way, if you want the kit, we're going to be donating it to Scrapdish so that we can use the proceeds to maintain RAKScraps. So if you have moolah to spare, please feel free to browse the
Day Old Donuts
section and splurge! LOL!!! You can find some of my stuff there too, so spread the love, ok?
Work has been driving me crazy lately, and will most likely send me to the looney bin in the next two weeks. We're increasing our capacity, which means I have to hire 25 people in two weeks. In two frigging weeks!!! I honestly don't know how I will manage without losing all my hair, but with our country business manager breathing down my neck, I have to pull it off. Then I also have to plan an anti-burnout party for our entire unit (which is about 220 people), then I also have to rollout another regional program by next week. Holy crap. Wish me luck, won't ya? I sure as hell need it.
Things aren't all roses with me and the tub of lard. I am, as you know, referring to my husband. Well, let me put it this way. Things aren't all roses with ME, but he seems oblivious to everything, so he's apparently just fine and dandy. *sigh* I refuse to make plans for our anniversary after his unenthusiastic response, and it doesn't seem to matter to him. I don't know. I'm going out tomorrow with my girlfriends at work, and I'm buying him an anniversary present. Will he even get me one? Again, I don't know. Maybe I'm being too melodramatic, and I know I tend to do that sometimes. This is bumming me out, so I'm changing topics. I like
Mish's
suggestion though in my previous post. If he doesn't get enthusiastic, I'll just kick him. LOL!!!
Hey, didja notice my blog's new look? I've had the old banner for sooo long and I felt the need to redecorate. I should do something about my avatar too. I've looked that way since February, for crying out loud.
Audra
has an ongoing avi challenge, and I am definitely doing that tonight. I need a change of wardrobe.
And THAT is my cue to end this post. Off to work on my avi. G'night, and please continue to spread the love, bellas!
mrs. schmuck | 8:27 PM |

gratitude
Tuesday, April 25, 2006
First off, I want to say THANK YOU for all the sweet comments everyone left on my previous post. You cannot even begin to imagine how touched and thankful I am for your words of support and comfort. What's even more amazing is that I haven't even "met" some of you, and yet, you leave me such kind words. Some of you have also managed to become friends I've come to cherish. Wow. Again, my sincere and heartfelt thanks.
A lot were surprised that I wrote something so...brutally honest. It felt good to let the words out. Can't really allow it to fester inside, and there are times when writing is better than talking to someone. It just lets me be. No pretensions. No judgment. Just me. I feel better now, and the positive side of me is ready to face the battle head on again. Gimme more S.E.X, that's what I say!!! LOL!!! See? I'm the eternal optimist.
Ok, we're moving on...
So Mr. S and I are celebrating our first year anniversary on Sunday. I've told you guys about that, right? The weekend extravaganza? Yeah, well I'm a little bit peeved with the tubby right now. It's just that I feel like I'm the only one who's excited and the only one making all these plans. He just keeps saying yes to whatever I suggest. Now normally, that would be a good thing. LOL!!! I don't know. Maybe I'm just being hormonal.
Anyhoo, despite the peevishness, I decided to make a mini album to celebrate the occasion. I'm really such a sucker. LOL!!! I was going through our wedding photos, and I got all sentimental. What a wuss, huh? *sigh* It was such a beautiful wedding, really. Absolutely beautiful. Here's the first page I did.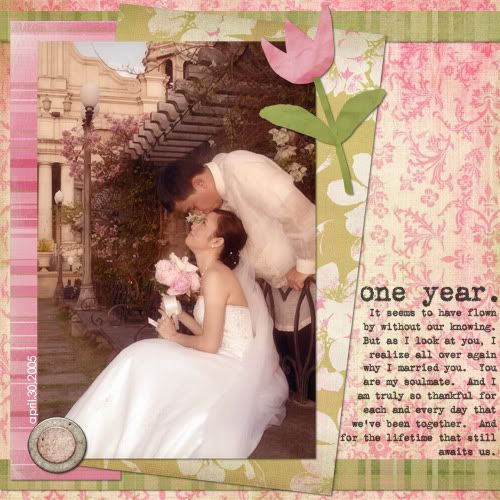 Credits:
Jen Wilson's Apple Blossom kit from her Seasonal Scraps CD at SBB
Fonts: Vintage Typewriter, Century Gothic
I just looove how it turned out! I was torn between making the photo a stark contrast to the papers or making it soft and tinted. Obviously, soft and tinted won. I used several layers and various blending modes to come up with the photo on the layout, and I think it works beautifully with Jen's papers.
I think I'd better hit the sack. I have an 8am breakfast meeting tomorrow, so I need my beauty sleep. I leave you with a layout of the adorable Chloe. G'night, bellas!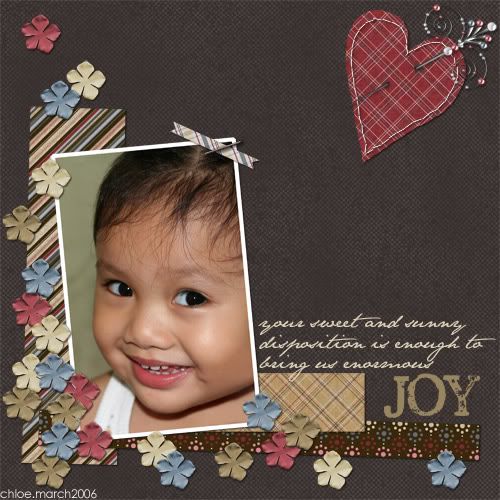 Credits:
Robin Carlton & Christy Lyle's double scoop kit Bears Blossoms n Beads at Sweet Shoppe Designs
Fonts: Jane Austen, Cheltpress, Century Gothic
mrs. schmuck | 10:32 PM |

a serious dose of life
Sunday, April 16, 2006

I'm not sure why, but it just hit me today, and I knew I had to write about it. "Had to" being the operative words. The urge to write was so strong and so I find myself tapping away at my keyboard now.

A few days ago, I seriously thought I was pregnant. I was 5 days delayed, and although my cycle isn't something you can nail down to the day, I was beyond the threshold. I can't explain how I felt. I tried keeping it to myself for various reasons. Suprising my husband and our families if it was positive. Not wanting to disappoint them should it turn out negative. But I suppose, deep down, I also did not want to disappoint myself. Oftentimes, when I find myself starting to daydream about being pregnant and all, I'd admonish myself for such silly thoughts. I'd bring myself back to reality by reminding myself that I may actually not be pregnant. But as each day passed, it just became harder and harder not to think so. It became harder and harder not to hope. Not to dream. I found myself creating scenarios in my head...like how we'd tell our parents, how we'd tell our friends.

By the time I was 5 days delayed, Mr. S had already noticed that I didn't have my period yet. He had asked me if I thought we were pregnant. I tried and played it casual by just shrugging my head and saying I didn't know. But again, there was hope inside of me. So much hope. That night, before going to bed, I told myself that we'd get a pregnancy test the next day.

I woke up in the middle of that very night. I had cramps. Bad ones. The kind that you get on your first day. And I knew that I didn't have to buy a pregnancy test. I'm not sure if this was God's way of letting me know, so that I didn't have to go through the disappointment of a negative pregnancy test. Nonetheless, it didn't dim the pain of reality. Not one bit.

Yes, I know. It will come in His time. But knowing that doesn't make it any easier, does it? I still feel the pain. I still feel the longing. I am, after all, human. But I am also strong. So from now until His time, I will remain and continue to be hopeful.

One day....
mrs. schmuck | 4:03 PM |

catching up again!
Friday, April 14, 2006
I've been staring at my monitor for a good five minutes. I haven't written anything in here for such a long time that I think I've forgotten how to. LOL! Isn't that silly? I think I'm suffering from blogger's block.
Anyhoo, I'm home!!! Obviously. LOL!!! I got home Thursday night last week, then we had our company outing over the weekend, so I'm finally able to settle down this week. Whew.
Well, Malaysia and Indonesia was such an amazing experience! Hmmmm...actually, the training program was the amazing experience since I hardly saw the two countries. LOL!!! Yeah, it was one of those trips again where the only part of the country I see is the one from my hotel room window. Ok, so maybe not THAT bad, but I didn't really get a chance to go around. But professionally, WOW. It was the pilot rollout of the training we previously designed, and it was such a huge hit! I've met so many outstanding people, and working alongside country business managers and senior managers was such a high! I'm hoping that I can tag along when this program is rolled out in the other countries in Asia Pacific, because really, it's just so enriching.
On the homefront, Mr. S and I will be celebrating our first year anniversary end of this month. Woohoooo!!! I can't believe it's been a year already. I've been annoying Mr. S for pretty much an entire year now. LOL!!! And he lives! I married an amazing man, I tell ya. We were thinking of taking a trip, but we decided to push it back to maybe September so we can save up for it. Instead, Mr. S and I are checking in a hotel for a weekend extravaganza! hahahahahaha!!! We were talking about it a few nights ago, like how much we love hotels. The huge and fluffy pillows, the soft and fluffy sheets, the think and fluffy robes...lots of fluffy stuff...hahaha! Room service. Hot water 24 hours a day. The free toiletries. Ooooh ooooh! And the best part we love is that we can make an absolute mess, leave it, and by the time we're back, everything is spic and span again. Aaaaahh, I really love hotels. LOL!!!
I took a 2-day leave from the office, so I was out Tuesday and Wednesday. Thursday and Friday are holidays, so that gives us a looong weekend. Thank goodness, because I know I need the rest and the scrapping time! I haven't scrapped in 2 weeks, and I finally cranked out a page today. Woohoooo!!! Before I went on my trip, I finished most of my assignments so lemme show you my pre-trip stuff first.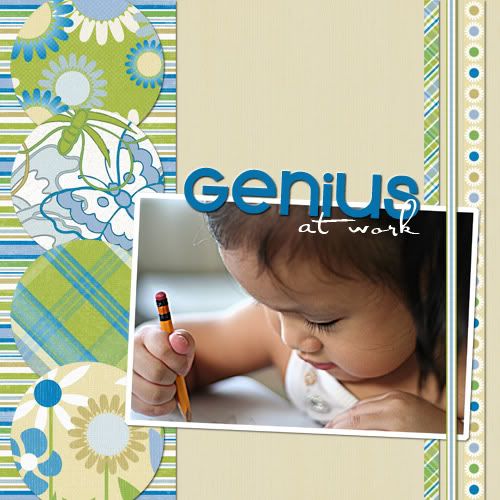 Credits:
Robin Carlton's PBJ kit at Sweet Shoppe Designs
Fonts: Kravitz, AL Sandra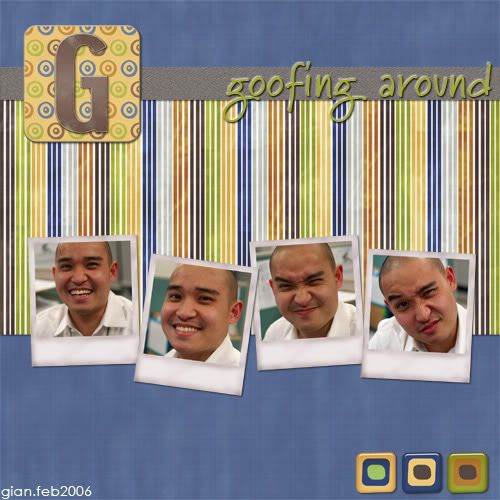 Credits:
Tania Cordova's Ribbit Ribbit kit at Scrapdish and Digital Freebies
Fonts: Engebrechte, Marydale, Century Gothic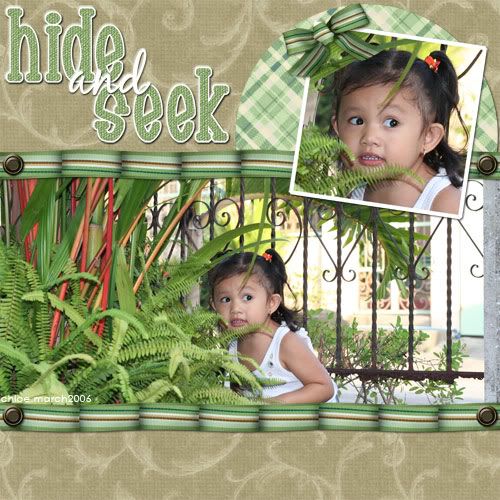 Credits:
Lynnie Smith's Twine Meadows Collection at Younique Photos and SBE
Fonts: Chachie, BlackJack
Isn't Chloe just the cutest?!?! I took these photos when we celebrated her daddy's birthday and we all had dinner here at home. She's such a character! Totally love her to pieces!!! The page with the polaroids is a good friend of mine, Gian. I took those photos at work, and I just kept snapping while he made those goofy poses. Teehee!
And here's the page I finished today...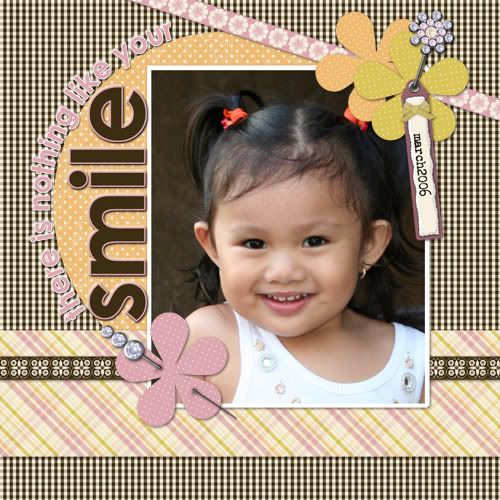 Credits:
Robin Carlton's Closer to Heaven kit at Sweet Shoppe Designs
Fonts: Century Gothic, Vintage Typewriter
And that's not all because I also managed to finish a kit today!!!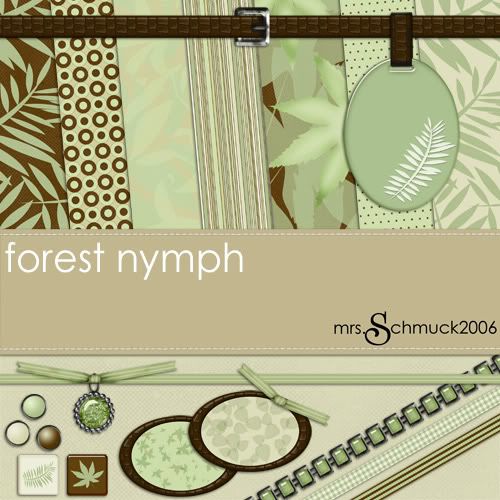 This is Forest Nymph, and the kit will be a prize in one of the challenges or chats next month over at
RAKScraps
, so hop on over there and get in on all the fun! Remember my Tubby Hubby kit? It was used as a prize for the Easter egg hunt which Deb posted, and everyone had such a ball looking for those darn tokens! Some people even sent me private messages, saying how much fun they had and how much they love the kit. *sigh* Warm fuzzies galore!!!
Ooooh, ooooh, ooooh!!! If you've seen my past kits and missed out on getting them, you can actually head on over to
Scrapdish
to buy them! Nope, I'm not selling...YET!...but I donated them to the Day Old Donuts section of the store so that all the proceeds will be used to maintain RAKScraps. I have 2 kits in there so far, but I'll be sending over the rest this weekend, I hope. Hell, I'm not even really sure if people will actually buy my kits! LOL!!! But hey, it's the thought that counts, right? Teehee!
Ok, I think I gotta hit the sack soon. We're spending the day with Mr. S's folks tomorrow in Tagaytay (which is about an hour and a half drive), and we have to be there by breakfast. Yikes.
Take care, bellas!
mrs. schmuck | 11:56 PM |